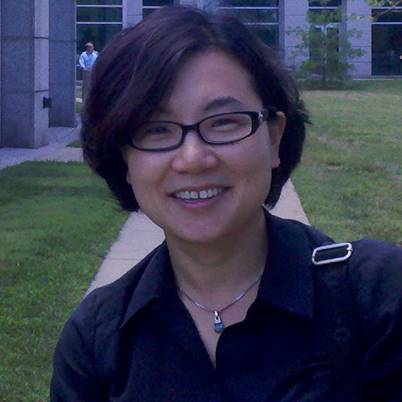 Hye-Won (Grace) Shin, PhD

Director of Research and Programs at Somang Society
Managing Partner & Chief Scientific Officer at Chiron Total

Phone: 562.977.4580

[email protected]

5836 Corporate Ave., Ste 110, Cypress, CA 90630
At Chiron Total, Dr. Shin is responsible for making major corporate decisions, creates the strategic direction of a company; develops new businesses and global partnerships; and acts as the main point of communication. As the Chief Scientific Officer, Dr. Shin develops research projects and manages community education programs. Dr. Shin serves as an advisory board member and the Director of Research and Programs at Somang Society. She also serves as the Director of Korea Relations at the UC Irvine Office of Global Engagement. Her role at UCI is to facilitate collaborative relationships with educational, governmental, and private industrial entities in Korea to promote UCI's vision of becoming a global leader in education and innovation. Dr. Shin is a biomedical engineer with a chemical engineering background and clinical translational science experience. She holds a Ph.D. in Chemical and Biochemical Engineering from UCI. Dr. Shin's current areas of research interest include medical imaging biomarkers and radiomics that can aid clinicians better diagnose medical conditions, provide effective treatment, and thus improve patient's outcome. She also focuses on developing interventions that can reduce racial and ethnic health disparities, specifically among Asian immigrants with limited English proficiency. Dr. Shin was previously an independent investigator with an academic title of project scientist at UCI where she developed minimally invasive medical technologies utilizing gas biomarkers to detect and follow malignancy, infection, and inflammation; and worked closely with engineers, basic scientists, and physicians to translate engineering technology into the medical marketplace. She has published 29 research papers in prestigious peer-reviewed journals; 54 conference proceedings and has written multiple successful research grants. In addition, she is an inventor on four issued and one pending patents. Dr. Shin has been invited to present at national and international science conferences over 60 occasions. In addition, she has been invited to serve as a National Institute of Health extramural grant reviewer and has served as a referee for a number of peer-reviewed journals including the IEEE Sensors Journal, Journal of Breath Research, the Journal of Applied Physiology, European Respiratory Journal, and the American Journal of Respiratory and Critical Care Medicine to provide expert evaluations on the research of fellow scientists.